Cerio's Switch series includes a wide range of network switches to meet the network requires of small to large businesses. Our switches vary greatly in port design, data speeds, web management, and PoE or dump design. No matter the size of your network, Cerio's switch series has a product to perfectly connect and manage any network architecture.。
Broad Port Selection
Cerio's switching solution offers an extensive line of switches that range from 5 ports to 24 ports. This allows our customers to select the best switch for their network environment, without having to compromise deploying too small or too large of a switch.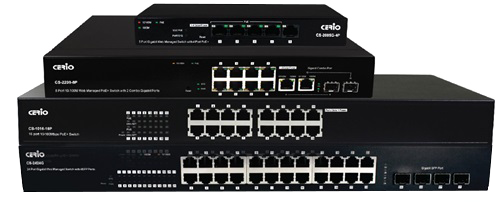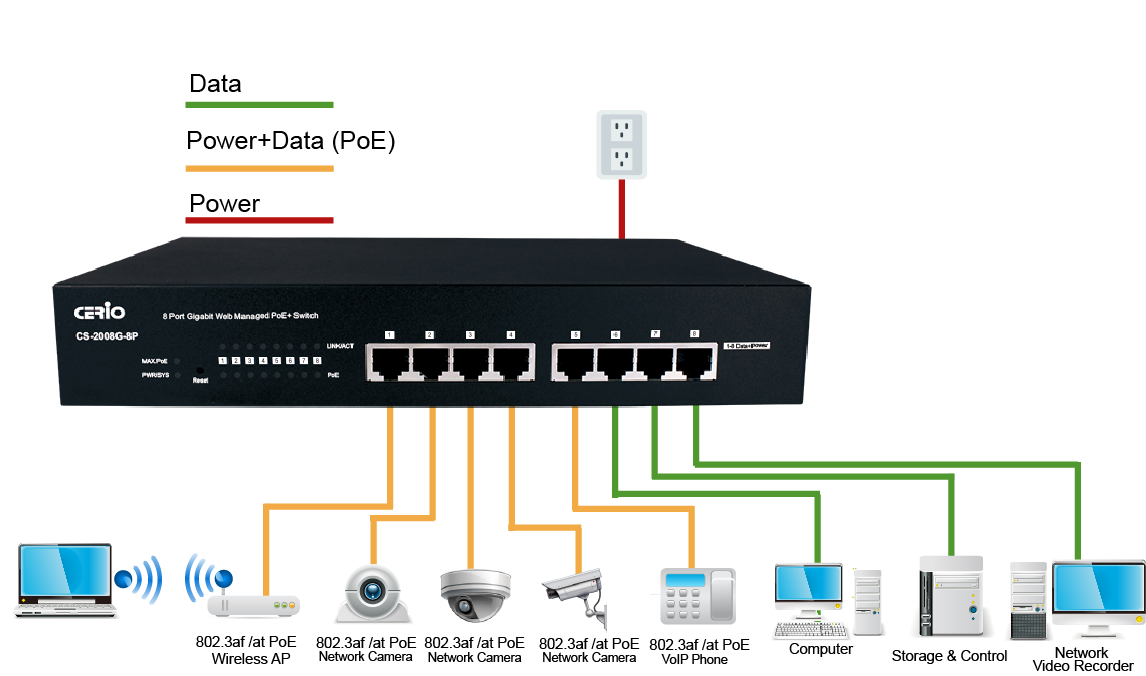 Power over Ethernet and Wired Switches
Our line of network switches offer three different ethernet port power designs. Cerio switches come in 802.3af/at standard Power over Ethernet, Passive Power over Ethernet, and finally non-PoE Wired designs.
Data Speeds
Our line of network switches offer solutions in varying number of ports and port data speeds. With most of our switch sizes being avaliable in 10/100Mbps and 10/100/1000Mbps Gigabit data speeds, customers are able to select the product that best suits their network architecture. This broad avaliability of options provides users with a perfect switching solution without having to compromise.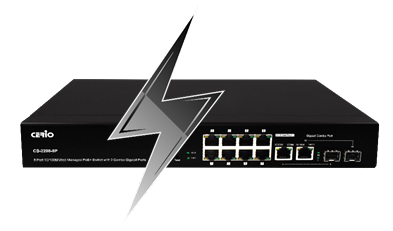 Managed and Unmanaged Switching
Cerio's switching solution offers web-managed switches for optimizing control and security of a network. Our web-managed switches are power devices packed with features for improved control and management of connected devices. Web-managed switches integrate features such as PoE power control, VLAN tagging, Bandwidth Control, and much more. For users operating more basic networks, our line of switches also include unmanaged "plug and play" devices for easy and straight forward application.
User Friendly Interface
Our web-managed switches offer an easy-to-use interface that allows users to take full advantages of the many features the device has to offer. Web-managed switches not only include many useful functions, but also incorporates graphical status displays for accurate monitoring and management of connected devices and clients.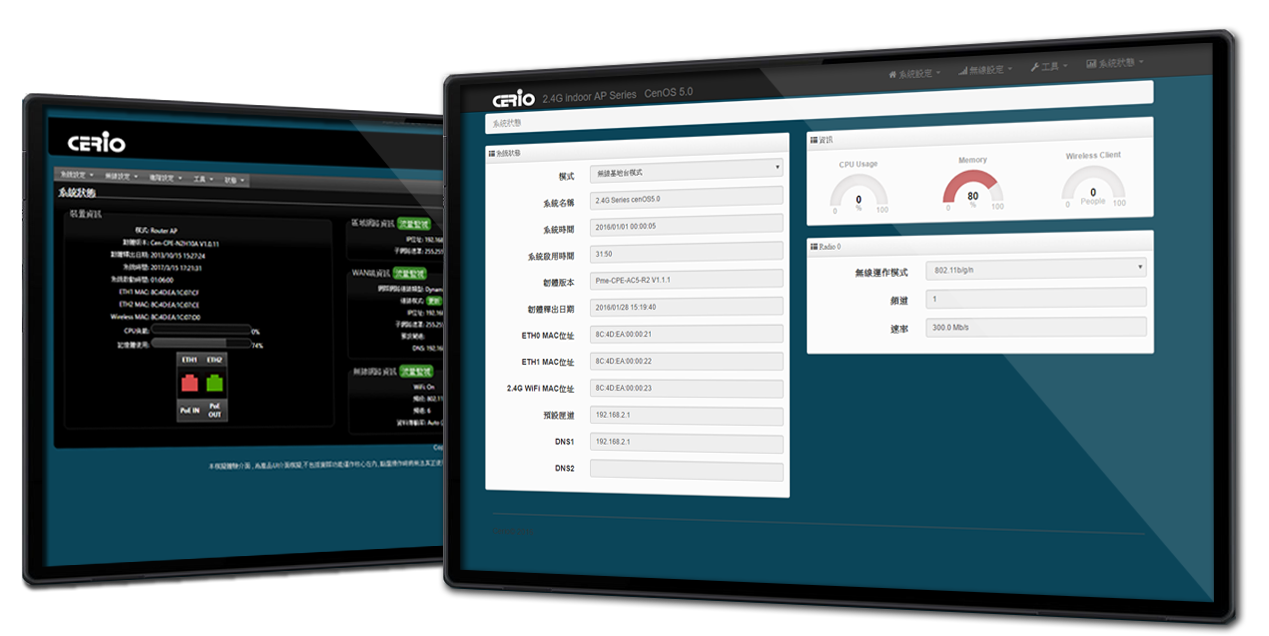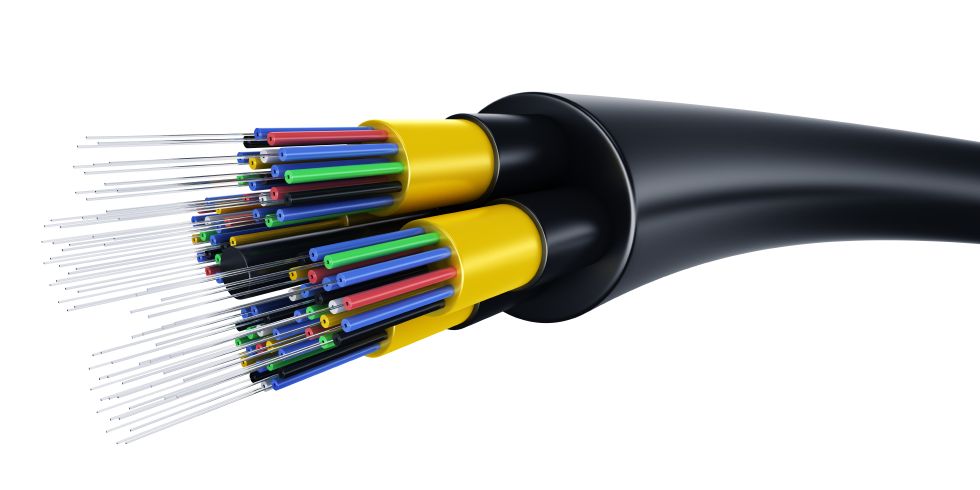 Fiber Application
Cerio's switching series offers many models that integrate SFP and Combo Gigabit Ports for fiber application. These switches incorporate this hardware design for fiber connections, most often used in long distance backhaul application. Our product line also includes two SFP Fiber Modules for fiber connection across distances of 550 meters (multi-mode) and 10 kilometers (single-mode).
Rack Mountable
Aside from a handful of desktop switches, almost all Cerio switches are 1U rackmountable and come with 1U chassis in the package contents. Because Cerio's switching solution is designed for network environments of all sizes, we bundle 1U chassis mounting brackets for situations where our high performance switches are deployed in server rooms for large network application.